MapleStory Help and Guide, Buy Cheap Maplestory Mesos,Maplestory Gold,Maplestory Powerleveling
The upcoming Path of Exile Incursion League continues the exceptional pattern of content and gameplay growth of what has become one of the best ARPGs ever made. Even though 3.3 is going to include substantial skill changes, now that the 3.2 Bestiary Ascendancy changes have taken root, players can plan starting builds that we know will be perfectly viable in 3.3 based on their performance in 3.2.
For clarity, this list is not created solely based on the top 100 builds from poe-racing; it's based on many additional factors including player support/recommendations, end-game viability, overall fun, and personal experience. Here we go!
Best all-around Starting Builds
1. While I love skeletons, there no question Spectres are still exceptional for completing all content in the game. While players are jumping on Melee Skeletons because they're "new", Spectres will always be a solid choice. The Zombiemancer is also a lot of fun, just not as quick as the Melee Skeleton build for map clearing, but the Zombies pack a whallop against bosses!
2. Melee Skeletons are decimating end-game and a blast to play with the Ascendancy changes in 3.2. My personal opinion is they are more fun than Spectres because the player doesn't have to wait for them to move around and catch up, and they can be cast in strategic locations. Put them in the middle of a blue group and watch the entire group explode in one shot. Cast twice around a boss and watch it melt. Melee skeletons are the most fun I've had this league and the mapping speed is quite good. Boss killing? I'd rate it a 9 out of 10, and the build runs Eternal Lab with ease.
3. With the recent ascendancy changes to Hierophant, Spell Totems are more powerful than ever. The most popular are Glacial Cascade totems followed by Frostbolt. GC totems handle bosses very well but don't clear maps as quickly as Frostbolt. Freezing Pulse totems are perfectly viable as well, and with the upcoming buff to FP, they will be even more viable in 3.3. Milky's Righteous Fire Totems are also very powerful and fun for those who like totem builds.
4. Ancestral Warchief is also considered one of the best league starting builds since it has minimal gear requirements, scales well, and allows for easy farming of the Lab. It's excellent at killing bosses, but isn't very quick at mapping. The Facebreaker Variation is considered one of the strongest, but requires the Facebreaker unique gloves; however these are usually very easy to acquire within the first day or two of a league.
5. Essence Drain is still going strong and is one of the best league starters around; it also does a very good job of clearing maps, but requires substantial investment to complete Guardians and Shaper.
6. Molten Strike with leech is crazy powerful and one of the best all-around builds available in PoE able to do all content. I actually completed the storyline and got to mapping faster with this build than any other. While the clear speed isn't top tier, the boss melting and survivability is top notch. Plus it's just fun to watch everything melt while sucking your victims life away. There is also a Sword'n'Board Juggernaut variation that's built to farm all game content.
7. Righteous Fire is the end-game king in 3.2 when it comes to all-around gameplay. Mapping, Eternal Lab, Uber Atziri, Guardians and Shaper; this is the build of choice by some of the most experienced players. While Juggernaut is the most popular ascendancy, the top players to reach 100 in HC and SSF used an Occultist variation of Righteous Fire – but this play style requires crazy flask management and is only for those most experienced with PoE.
8. Sunder still holds the top spot for softcore and hardcore "all around" gameplay. Sunder is also one of the most beginner friendly builds in PoE. The most popular Sunder builds are Gladiator and Champion, but it can be played as Slayer and Juggernaut as well. https://www.u4gm.com/
Yesterday, Path of Exile official website posted a message: Tencent has acquired a majority stake in Grinding Gear Games. Concerning the players' concerns and doubts, the official website has published an article and responded.
GGG said that they will remain an independent company and there won't be any big changes to how their operate. They want to reassure the community that this will not affect the development and operations of Path of Exile.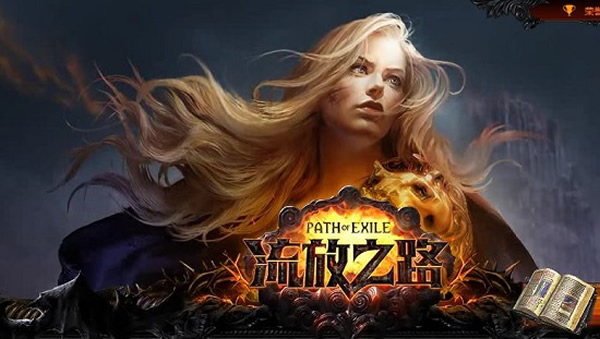 Tencent is one of the largest companies in the world and also one of the largest games publishers in the world. Tencent owns giant franchises like League of Legends and Clash of Clans and has a strong reputation for respecting the design decisions of developers and studios they invest in, allowing a high level of autonomy in continuing to operate and develop their games.
GGG have been approached by many potential acquirers over the last five years, but always felt that they didn't understand Path of Exile, or that they had other agendas (like signing users up to their services). Tencent's agenda is clear: to give them the resources to make Path of Exile as good as it can be.
Grinding Gear Games is still an independently-run company in New Zealand. All of its developers still work for Grinding Gear Games and have not become Tencent employees. The founders (Chris, Jonathan and Erik) are still running the company, just like they have been for the last 11 years. Going forward, they will have financial reporting obligations to Tencent but this will have minimal impact on their philosophy and operations.
Tencent will not try to change Path of Exile. GGG spoke to CEOs of other companies that Tencent has invested in, and have been assured that Tencent has never tried to interfere with game design or operations outside of China. They retain full control of Path of Exile and will only make changes that they feel are best for the game.
The Chinese version of Path of Exile currently has its releases a few weeks after the international version. GGG are working hard to reduce this gap so that they come out closer together (or even simultaneously), but are not planning to prioritise the Chinese version of Path of Exile ahead of the international version. GGG want to treat all of their customers equally without any of them being frustrated at missing features or delayed releases.
GGG develop almost all features on the international version. But sometimes, Tencent will request features that they want to try in the Chinese version that they don't plan to roll into the international version. If those features turn out to be a really good fit for both versions, then they of course port them back into the international version.
As well as multiple 3.x expansions in 2018 and 2019, GGG have just started development of 4.0.0, which is currently targeted to enter Beta testing in early 2020. Bear in mind that maintaining some chaos orbs poe when you enjoy the game.
I heard Shade has the least amount of buffs? What about Cadena? I don't want to play a class where I constantly have to keep activating a buff to keep the buff on me as it gets kind of annoying when I can just continue attacking.
The "problem" with Shade past 200 is the 5th job skills along with pretty much every other character.
Before 200, or better, 200 and no 5th job, you have the following:
Maple Warrior (14 min)
Heroic Memories (60 sec | 120 CD)
Spirit Bond Max (Past 200 20 sec [I think] + how many livers you are picking up, which can make this skill last infinite amount of time | 120 CD)
Past 200 with 5th Job:
Maple Warrior
Heroic Memories
Spirit Bond Max
Sprit Flow (First 5th Job Skill, max level means 55 sec | 120 CD)
Spirit Gate (Summon, 40s | 95 CD on max level)
Loaded Dice (180s | 180 CD)
Overdrive (30s | 65 CD on max level)
Freuds Wisdom (30s | 25 CD for first 5 stacks, after 6th stack 30s duration and 240s CD [The first 2 skill parts are useless)
Note that this list doesn't even include Decent skills. Decents that are useful for
Shade are:
Decent Sharp Eyes
Decent Speed Infusion
Decent Haste
Decent Advanced Blessing
Decent Combar Orders
Ms4mesos.com as one of the most professional online store which glad to share more Maplestory News and cheap Maplestory mesos with instant delivery.
With the reveal of all the trap reworks and new trap gems, I decided I wanted to start the league with an ignite proliferation fire trap build. I've been messing around in PoB as best I can without having access to the new skills and changes, but I don't have much experience with ignite or trap builds so I'm not sure how much I am missing due to inexperience.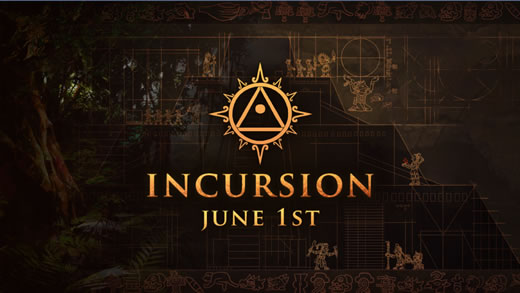 Here's the PoB so far, it's mainly just the tree, links, and a few planned uniques. Links are a bit messed up since Charged Traps and the other buffed skill gems aren't in PoB yet.
Ascendancy choice. I've been assuming that Saboteur is the best choice for getting access to trap, crit, and DoT nodes. I would use the Ignite Proliferation gem which is getting solid buffs in the upcoming patch.
Perfect Agony. Is this node any good? I've been struggling to get a high effective crit chance without sacrificing other damage and node options. I'm also looking to use the new Charged Traps support for power generation and more crit multi to synergize with this. Is it just not worth it to try to go crit with an ignite build?
Links. Here's my current planned setup:
Fire Trap
Ignite Proliferation
Charged Traps
Burning Damage
Combustion
Deadly Ailments
Is it necessary to put in Increased Critical Strikes to solidify my crit chance? It loses a lot of ignite DPS by removing one of the damage supports, but I guess it would be necessary if I can't find other ways to increase crit chance.
Gear. I don't have much experience with trap or ignite builds, so there may be some good unique options that I've missed. Putting the main Fire Trap setup in The Searing Touch seemed like a good choice, but maybe it is better to just get some spell/crit daggers? More Path of Exile news please keep eyes on U4gm.com which would devote to offer amounts of poe items cheap online.
In Path of Exile, some players may confused about frost archer, so I hope the following FAQ content can help you, I'll try to keep this short and sweet:
1. Is it ok for me to run as much IIR gear as possible as long as I'm clearing at a decent pace and don't need stronger gear?
There has been talk about how good rarity is lately. The general idea so far is that Quantity is much better than rarity, but I read somewhere that rarity has an interaction with poe exalted orb, so it might be worth to have some. For you in specific, don't bother about that until later on because it becomes relevant when you want to start farming maps (maybe blood aqueduct for some fast Tabula cards and then move on to maps).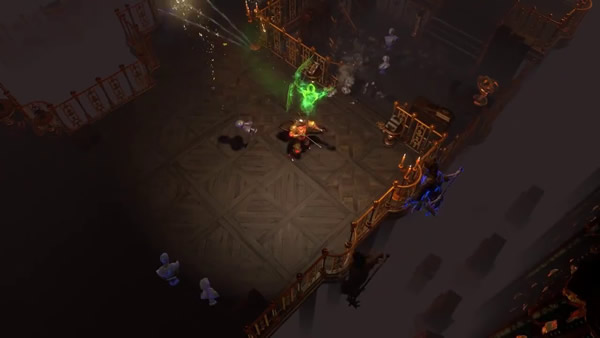 2. Started off pretty basic with a frost archer & ballista build. Got wave clear down and using barrage with GMP and Point blank for single target, but it feels like my single target dmg is lackluster, any good ideas to buff it?
Arrage feel better later on when you can stack a lot of projectiles, also, as a 3 link with a GMP it won't do that much damage, you would need a 4th link.
I'm guessing you're using Ice Shot as a main Skill, that should be good even for single target with good supports. Best are Added cold, LMP (GMP is a bit much at this lvl), chain or pierce support, and elemental damage with attacks. Another option would be mirage archer.
In terms of auras, I would use Wrath instead of haste probably, since most bow build stack elemental damage and scale it. But Haste is not a bad option if you feel you're too slow
3. I'm level 40 now, is it ok to start playing around with modding my items yet or do I have to save for the late game?
You usually just bother checking for certain thresholds. For example, every 10-15 levels you want to change your weapon, depending on how the DPS feels.
In terms of armor and defensive gear, you want flat life and elemental resistances on most of it so you can stay as close to cap as you can, specially going into act 5 and act 6 since you will be getting a lot of elemental damage, specially in act 6. Also, after you beat act 5, you will get a penalty to elemental resistances.
4. Survivability – In my situation do I build for armor, evasion, raw HP, Spell shield or a combination of them?
As a bow character (I'm guessing Ranger-Deadeye) you will mostly focus on evasion, stack some life (can't get much on the right side of the tree though), take the Acrobatics keystone, since Dodge is different than evasion.
You can replace the Ballista (not that helpful as you level up really) for a decoy totem, and get a Cast When Damage Taken + immortal call set up, maybe with an enfeeble curse to help your survivability.
What do you mean by spell shield? Energy shield? Just stay focus on building as life, with life nodes on tree and flat life on gear.
Path of Exile is considered by many to be the true spriritual successor to Diablo 2. It's dark, gritty and far more complex than its counterpart Diablo 3. If you're going to play an ARPG, you really should play PoE. Don't forget to from U4gm.com to poe currency buy, which is the best choice for Path of Exile currency & items services on the market!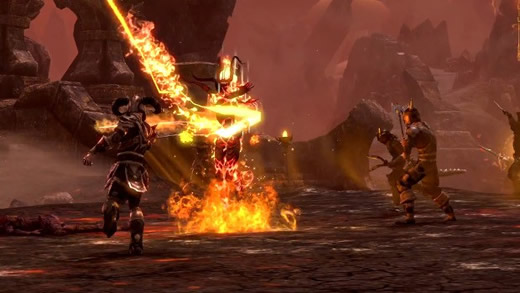 Firstly, let's address the burning question: Is PoE truly Free-To-Play? Yes. Absolutely.
There is nothing, I repeat, NOTHING, in the game store which will give you or your character an advantage in combat or against bosses or anything that will directly effect your character's stats. Nothing. There are two things in the store: cosmetics and some organising-your-inventory perks. I would argue that the stash tab items are really helpful, but you do not need them. I was totally F2P for the first 200hrs and had no issues. All game content is accessible for free.
Absolute advantage!
-The graphics including environments and attack/spell effects are excellent. The art style is dark. Think DarkSouls, not WoW. Also, I use an i7 5820k, 960gtx 4gb and get very steady 120fps.
-The Lore is great and is accompanied by excellent voice acting, generally speaking, across 10 Acts and extensive end-game content.
-The musical score is top-notch and suits each area you travel to and boss you fight. There is a distinct Witcher 3 inspiration to it especailly in Lioneyes Watch. You'll know what I mean.
-There are 7 classes to choose from (1 is unlocked later) each with 3 Ascendancies.
-The character tree is HUGE. It can be quite overwhelming at first but once you get into it, it's not that hard to figure out. Note the tree works like FFX's sphere grid. Any character can use any skill and access any node on the tree. Classes are only limited by where you start on the tree and which Ascendancy you can choose from. The character building potential options are genuinely staggering.
-The amount of loot/items in the game is crazy! Thankfully, it all has a use and your stash is shared across all characters in a league. Once you have a feel for the game, it's worth using an item filter.
-No PvP is required to progress in the game which personally, I prefer.
-New temporary leagues with new content/mechanics are run every few months which keeps the game fresh. There is however a standard league if you are looking for a more permanent set up. I would however strongly suggest starting in the temporary softcore league as it's more fun. You can also play in solo mode and have no player interaction should you so choose.
-Though I don't personally suggest following a build straight away as it takes the fun out of it, the game does have a substantial following on Twitch and extensive Wiki to help explain some of the more in-depth mechanics of the game.
-New items are added to the store very regularly and there are also sales on items if you do feel like splashing some cash to make yourself look pretty.
-The game is patched regularly and a realm restart takes place once a week. The game is usually down for no more than 15-20mins.