MapleStory: Unleashed Adds New Level Cap ,Monster Life Update Now Live
Posted on June 6, 2013
MapleStory players who have been around for a long time have a lot to look forward to in the game's next update, MapleStory: Unleashed. Unleashed is a free update coming on June 19 and adds an overhauled UI, a level cap of 250, new dungeons, updated regions, and fresh areas to adventure in.Rather than offering an update filled with new dungeons or cosmetic items, this update brings a Farmville-like minigame to players.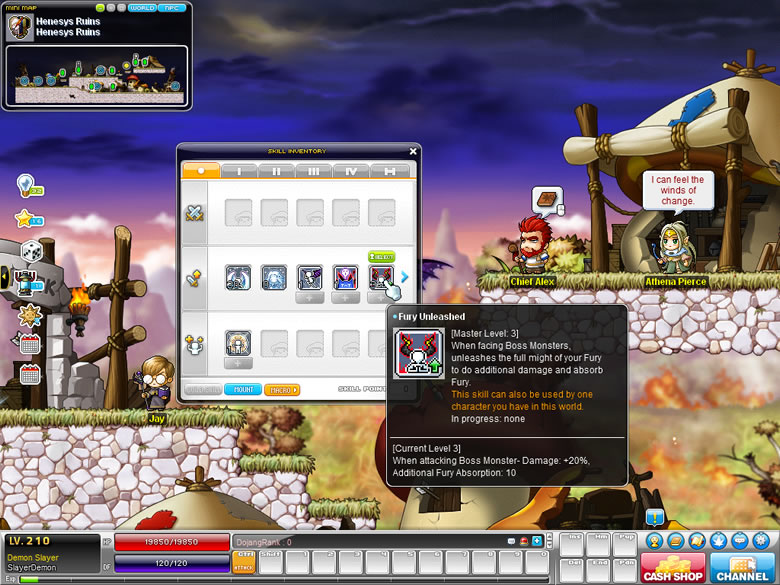 In Monster Life, players can create and personalize their own farms where they can raise monsters. This is a big step away from the normal gameplay in MapleStory, where players are constantly killing monsters to earn experience and loot. The farm area is designed to be relaxing, and players can even visit and interact with other people's farms if they're feeling especially social.
They've also added new areas like the level 190-200 Twilight Perion zone. Here, in addition to regular maps, there are four party play maps featuring forest golems. Another new area is the Fantasy Theme World in Ludibrium. In Fantasy World you can fight monsters between level 125-140 and earn medals as well as a new helmet.
For raising monsters on your farm, and giving them hugs and kisses, they'll return the love with some buffs and benefits that will help players out in the normal MapleStory gameplay.
Categories: Maple Story Guides
---