MapleStory Help and Guide, Buy Cheap Maplestory Mesos,Maplestory Gold,Maplestory Powerleveling
Posted on November 09, 2016
Are you searching for methods to gain talents in Maplestory 2? This article would give you some advices.
Gain various talents by investing points into them. You will receive 10 points upon reaching Level 50.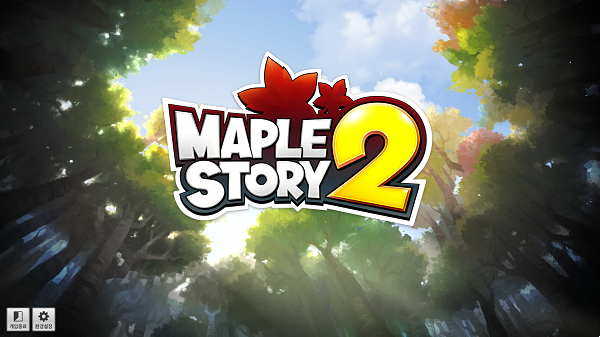 CHARACTER TALENT
Effect will not apply in PVP regions.
Increased HP and Defense: HP +31, Defense +11
Increased Physical Resistance: +15
Increased Magic Resistance: +15
Increased Damage to Elite Monsters: +3%
Increased Damage to Bosses: +3%
Increased Weapon Damage: +2%
Increased Accuracy: +3
Increased Armor Penetration: +2%
Increased Physical and Magic Damage: 2%
Increased Physical/Magic Resistance Penetration: +3%
Increased Physical/Magic Damage: +2%
BATTLE TALENT
More Drops from World Bosses: Chance to receive additional rewards when killing world bosses.
Elite Monster Resistance: If being an elite monster who shot damage 6% Reduced.
Shot: Increases the attack speed. Shot: 15 seconds for a certrain chance to attack speed 3% increases.
More Tokens of Valor: Receive Token of Valor x2 when winning matches in the arena.
ADVENTURE TALENT
Wooden Chest Jackpot: Chance to receive 100,00 mesos from wooden chests.
Move speed increase mounts: When I go on horseback ride speed 10% increases.
Golden Chest Jackpot: Chance to receive 9999 Onyx Crystals from Golden Chests.
Reduced Potion Cooldown: Potion Cooldown: -15%
QUEST TALENT
More Stuff from Mission Box: Chance to receive additional rewards from daily mission boxes.
Increased Daily Quest EXP: Chance to receive 5x more EXP from daily quests.
Increased Daily Quest Mesos: Chance to receive 5x more Mesos from daily quests.
Increased Daily Quest Lu: Chance to receive 5x more Lu from daily quests.
LIFE TALENT
Homeless Sleeping Technique: Receive Rest EXP from major towns (Tria, Ellinia, Perion, Henesys, Lith Harbor, Kerning City, Talikser, Ludeli City)
Increased EXP from Music: Chance to receive 3x more EXP from playing music.
When Life Gives You Lemons: When failing to enchant +10 item, receive 2x more Fracta Crystals.
I Love Big Fish: Receive 2x more EXP and Mesos when catching big fish.
For more of Maplestory Updates, Guides or Maplestory 2 Mesos, keep it here on Maplestoryer.
Posted on November 08, 2016
It's still mystery either MapleStory 2 release for North America, Europe and other Global countries. Definitely, Maplestory 2 gonna release for the western countries but till no release date confirm. Most of the rumors say Maplestory 2 start the beta process at the end of 2016 for the western countries.
Maplestory 2 is the upcoming 3D sequel to Nexon's hugely successful 2D MMO, Maplestory. Set before the original, Maplestory 2 offers players a fresh take on an old favorite with a cute, blocky graphic style that manages to capture some of the original MMO's charm, while switching between isometric and the classic 2D view.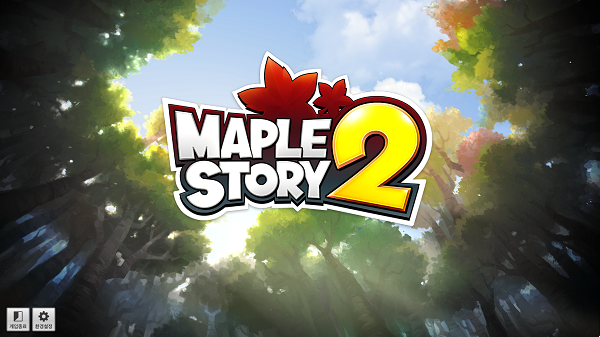 Using this new art-style, Maplestory 2 gives players the opportunity to explore a multitude of colorful environments, with plenty of chances to discover hidden areas and special events. Environemnts are somewhat destructible, with players able to cut down trees and knock over blocks. They may even use objects from the environment in combat. Speaking of combat, Maplestory 2 retains the original's fast paced gameplay, with characters chaining together multiple abilities for great effect. Boss battles take up large areas of a map, which often times result in the boss destroying huge portions of their blocky surroundings.
Outside of combat, players can participate in a myriad of mini-games, including some built by other players. Using the in-game editor, players can even build special dungeons complete with a variety of monsters, traps, and triggered events to overcome.
Maplestory 2 features non-instanced housing, with players able to build their own houses block by block, while decorating it's interior with special items. These items can range from chests to keep your extra gear, to mannequins which you can dress up with your favorite costume sets. Doing so gives players the ability to swap between these costumes while on the go.
Nexon release Maplestory 2 for Korea in July 7th of 2015 which has already been 1 year now. Usually the time gap between Korea and United States release date is around 6 months to 1 year. After carefully looking back at all those previous release date, we can conclude that Nexon will probably launch Maplestory 2 for US sometime in 2016 and in the same month of November.
Sooner or later, it will always appears. After all, most of the western players are waiting since first look of Maplestory 2 Gameplay.
Posted on November 07, 2016
This article will help you complete daily to earn crystal and blue star rewards in MapleStory 2. Hope this page will save your time.
MapleStory 2 Striker in Cherry Blossom PQ (Level 16 Party Quest)
Note: Can solo when Level 30 and above. Otherwise, look for party members to defeat bosses!
Location: Green Forest Trail | 2 maps to the north from Tria.
MapleStory 2 Striker in Plant Party Quest (Level 17) – SOLO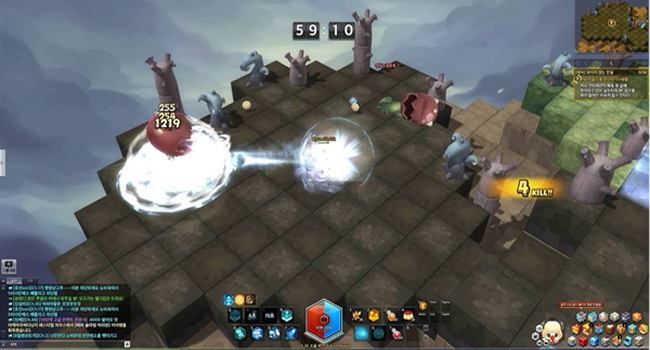 Location: Oasis Town | 1 map to the south from Kerning City
MapleStory 2 Priest vs Chicken Party Quest (Level 24) – SOLO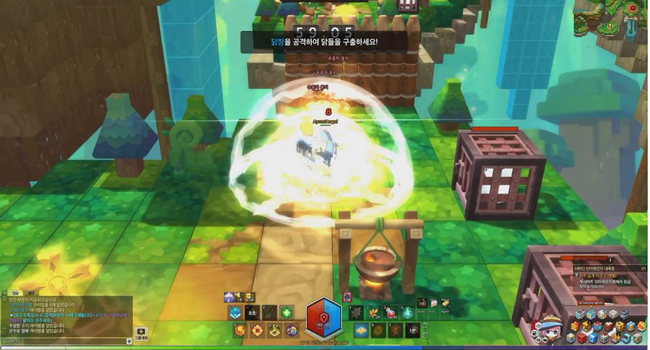 Location: Andrea Family Manor | 2 maps to the east from Tria
MapleStory 2 Hide and Seek Party Quest (Level 29) – SOLO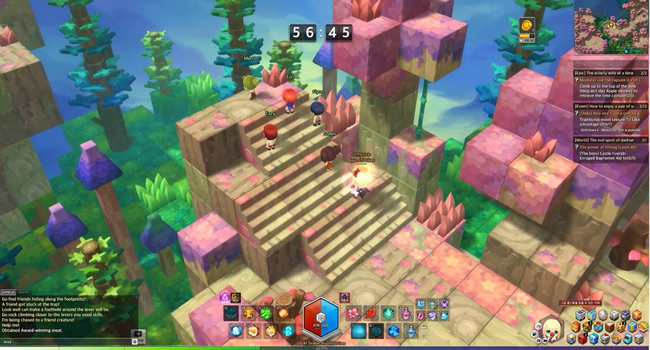 Location: Orne Town | 1 map to the west from Ellinia
MapleStory 2 Priest vs Pig Party Quest (Level 37) – SOLO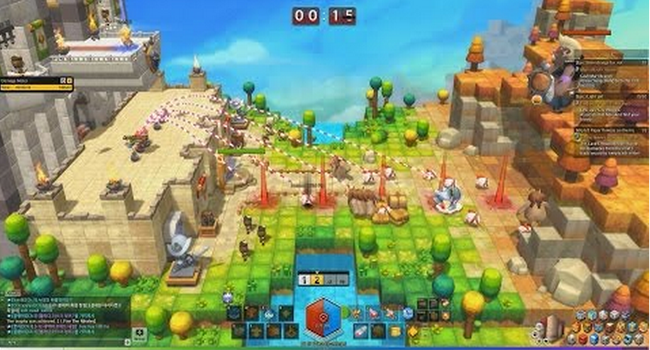 Location: Western Guard Tower | 2 maps to the east from Kerning City
MapleStory 2 Crystal and Blue Star Farming Guide (Level 48)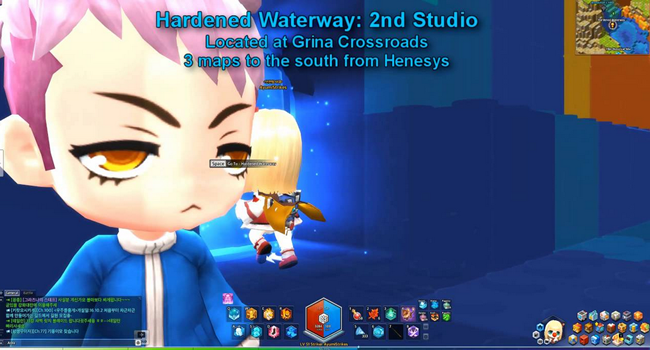 Location-1: Bone Bridge Bridge Construction | 4 maps to the east from Henesys
Location-2: Grina Crossroads | 3 maps to the south from Henesys
Location-3: Peru Peru Highlands | 1 map to the south from Perion
MapleStory 2 Striker in Trial of Valor (Level 48) – SOLO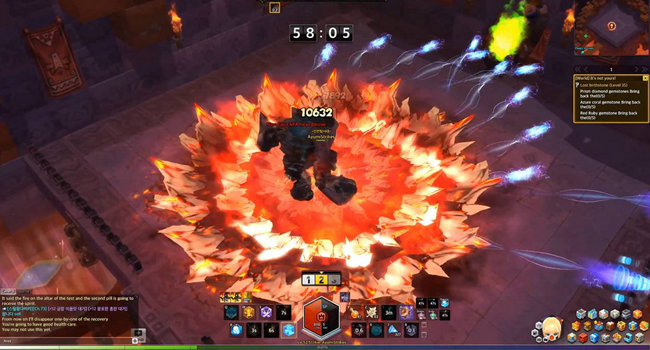 Location: Peaks of Valor | 1 map to the east from Perion
MapleStory 2 Striker in Illusion Pyramid Dungeon (Level 50) – SOLO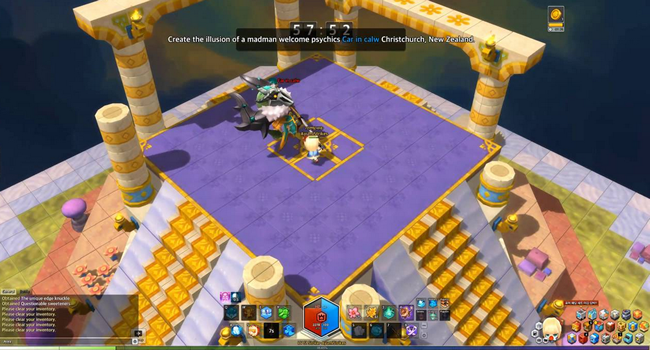 Location: Red Sand Rock | 1 map to the west from Minar Town at Karkar Island
MapleStory 2 Striker in Frozen Sanctuary Dungeon (Level 50) – SOLO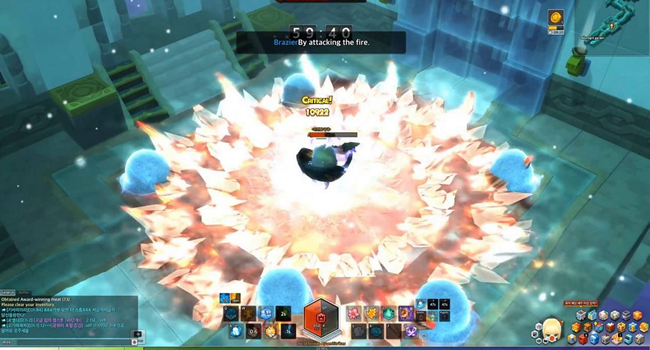 Location: Moonlight Garden | 3 maps to the north from Minar Town at Karkar Island
More Maplestory 2 tutorials please keep eyes on Maplestoryer.com!
Posted on November 05, 2016
Do you want to top-up Nexon Cash for Maplestory 2? Follow these steps.
First thing you should to do is login to your Nexon account at the official MapleStory2 website. Once you are logged in follow the step by step instructions below.
To purchase Korean Nexon Cash we only have the option of buying game cards online, unless you live in Korea. The following are the different kinds of game cards eligible for nx cash top-up: Oncash, BooknLife, Happy-Money, GT Card, TeenCash.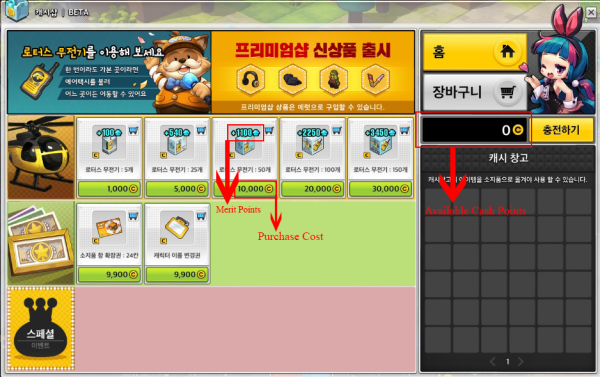 Check That You Are Eligible For Nexon Cash Top-up
Click the 'Nexon Cash' button in the top right hand corner of the website. Near the game start button.
Go to 'Account Security Preferences'.
Click 'Nexon Cash Security Preferences'.
Go further into security preferences.
Enter password and hit okay.
If '메이플스토리2' is already ticked then lucky you, this means you are eligible to buy and top up Nexon Cash. If not ticked, you will be unable to top up Nexon Cash for use in MapleStory2. This is because you will have to re-verify your Korean Nexon account if you decide to make any changes to the preferences. This is a safety measure so that the person trying to spend real life currency in-game is the account holder and not a hacker/bot. So if you bought your account online you are out of luck as they usually don't have the greatest support. If you had a korean friend make an account for you then just ask them to re-verify
Le'ts Top-up Nexon Cash While You Are Eligible
From the last page we left off you will see this 'Nexon Cash' button on the top of the page. Click it.
Click the top-up button.
A pop-up will appear. Tick all the boxes and click okay.
Select the type of cash card you have purchased and wish to use.
Tick the circle and select the amount you want to top-up.
Follow image instructions in numbering order.
You will get a completion of purchase message. Click the okay button.
You have successfully purchased your Nexon Cash points! Now you can purchase your Merit points in game, get all the awesome costumes and other items.
Other Way To Get Maplestory 2 Nexon Cash
Hope this tutorial would help you! By the way If you want to buy Maplestory 2 items, you can choose Buy Cheap Maplestory 2 Nexon Cash on maplestoryer.com. They also provide Cheap Maplestory 2 Mesos For Sale.
Posted on November 01, 2016
Published by Tencent Games, MapleStory 2 is going to kick off its first Closed Beta in China. Since it's a small-scale test, it's very hard to get beta key even in China.
As you know MS2 has been published in Korea for long time. Maplestory has attracted plenty of fans from China these years, too. So Maplestory 2 was expected to be released in China.
Developed in-house and launched in Korea in July 2015, MapleStory 2 is a massively multiplayer online role-playing game. In addition to its endearing 3D graphics, its 'big adventure' setting features dynamic action sequences and provides players with the ability to create their own exciting game contents. MapleStory 2 received the Grand Prize and Technology Creativity Prize (Character Category) at the 2015 Korea Game Awards in November 2015. It has been widely recognized as the most popular and the highest quality PC online games launched in 2015.
'Our relationship with Tencent has been forged through seven successful years of servicing Dungeon&Fighter in China, and we expect MapleStory 2's success as well,' said Jiwon Park, the Representative Director and President of Nexon Korea. 'We look forward to continuing to work closely with Tencent's talented team to provide consistent service for MapleStory 2 players in China.'
Ma Xiaoyi, Senior Vice President of Tencent, stated, 'We believe that having a rich pipeline of games is important in today's diversified market. Our differentiated games and advantage in the market allow us to meet users' diversified preferences and needs. MapleStory 2 is a high quality, innovative and creative game with rich and flexible contents. This partnership strengthens our deep relationship with Nexon, which we expect to produce successful results in service of MapleStory 2 in China.'
Nexon will work with Tencent, China's leading internet service company, to customize MapleStory 2 to best meet local tastes and preferences. The partnership with Tencent marks a significant step towards Nexon's goal to service MapleStory 2 internationally.
Maplestoryer is the most professional platform of selling Maplestory 2 Mesos, Mapltory 2 Accounts and Maplestory 2 Nexon Cash. We'll offer you the best service and reasonable price. For more news, stay tuned to Maplestoryer for more MapleStory updates.
Posted on October 29, 2016
As we know that Maplestory 2 attracted plenty of fans years ago before it came out, and now Maplestory 2 has been come to us for long time, especially for KMS.
We can only play KMS so far due to we are not sure the US server Maplestory 2 release date. But we have to know some features and changes of the game in advance.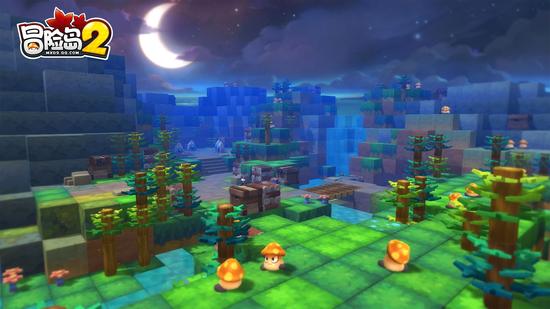 Days ago, Nexon officially confirmed the release of 5th Jobs for MapleStory. If you guys keep track of what's going on, way back in 2013, there was a similar announcement for the release of 5th jobs however, it was soon got delayed due to there were some development issues with it. However, with the recent interview with the official developers at Nexon's headquarter, we are sure that KMS (Korean Maplestory) will get the 5th job's updates before any other region and it should be sometime in the summer of 2016, which is the following month of this year! Everyone is really hyped up about this news information and is ready to train even harder now.
One of the biggest question and concern that almost every single Maplestory players has after hearing this news is at which level will they be able to do the quest for the advancement to 5th job. There are rumors that it could be somewhere at level 150, but further more, it could be held higher for only level 200 to encourage players to train more before obtaining the final special job in Maplestory.
Secondly, the damage capped that is currently active during gameplay might also be remove once Nexon has release the updates for 5th jobs for players to fight even stronger bosses. with the new introduction of the 5th job, Maplestory's players will also get to experiences new skills along the line with it so you can expect a whole big changes coming soon from Nexon.
More information is on maplestory.com which is a professional Maplestory Mesos selling site. Maplestoryer is the most reliable online store of selling Maplestory 2 Mesos, Maplestory 2 Account and Maplestory 2 Nexon Cash. You can get the best service and reasonable price here.
Posted on October 26, 2016
It's well known that MapleStory 2 is a highly-anticipated game worldwide, developed by Nexon a famous Korean company.
Crafting System is very unique in Maplestory 2 since characters don't have any living skills. Players have to talk with maid NPCs to craft rings, necklace, potion and more. The crafting maid system plays a significant role in shaping and improving your gameplay experience in game. There are 5 types of crafting maids: Alchemist, Beverage Maker, Chef, Ring Production and Necklace Production.
Crafting Maids are furniture items, so you need to have a house to place them, and you can only active 2 crafting maids at the same time. The higher grade crafting maid have better values for exp gained per craft and triggering chance. Now you can check out some crafting maids below.
Alchemist
Beverage Maker
Chef
Ring Production
Necklace Production
Other tips of Maplestory is shared on maplestoryer.com.
Posted on October 25, 2016
MapleStory 2 is the sequel to the highly successful 2D MMORPG MapleStory, although its story takes place many years prior to the events of MapleStory.
As we know, there are many different classes in the game, and each class has specific attributes. The Bowman character class in Maple Story is a very fun class to play with. They can render damage upon their enemies from afar with their bows and crossbows. They are able to knock foes back with each attack while delivering powerful blows on them.
As a Bowman in Maple Story, you will receive powerful multi-fire attacks and you will be able to kill enemies without even being near to them.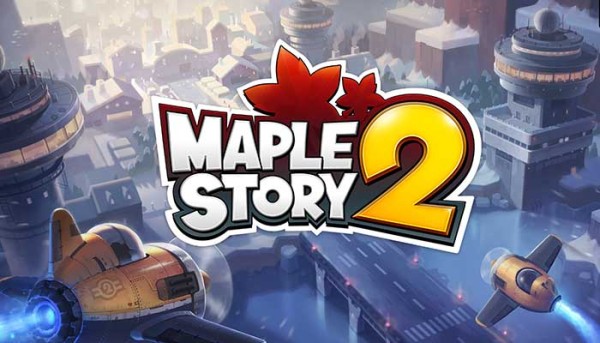 The Pros of using a Bowman as your character class in Maple Story are as follows:
A Bowman can render high damage output to the enemies.
They can attack their enemies from a distance without having to go near to them.
A Bowman is a very uncommon class, and their Weapons and Armours are usually cheaper in most cases.
They possess knock back ability.
And the Cons of using your Bowman character in Maple Story are as follows:
A Bowman is guilty of inflicting unstable damages upon the enemies, until his job advancements.
They are unable to melee attack their enemies.
A Bowman takes a long time to level until their second and third class advancement in the game.
They do not have high HP or high MP levels as compared to the other character classes such as Warriors and Magicians in Maple Story.
If you hate fighting up-close with the enemies like what a Warrior character in Maple Story does, it can be quite exciting to be a Bowman, watching and inflicting damages upon your enemies from a distance!
Donald Lim is a Maple Story game enthusiast. Along the process of learning how to play Maple Story better, he chanced upon the web site of a professional Mapler, John. He managed to convince John to write several Maple Story Guides for new and seasoned Maplers, and so was created.
Those are the pros and cons of using a Bowman Character In MapleStory 2. Feel free to play around to find the ones that suit you best. If you want more MapleStory tips, keep eyes on maplestoryer.com. By the way, there is a big promotions during Halloween, the MapleStory 2 Mesos discount even up to 15%! Know more from our site.