MapleStory Help and Guide, Buy Cheap Maplestory Mesos,Maplestory Gold,Maplestory Powerleveling
Posted on November 28, 2016
As the MapleStory V updates are on their way, Maplestory V official asked our gamers to design a chair for Maplestory V. The contest runs to December 30th, 2016 at 11:59 PM Pacific Time. Here are some details of the contest: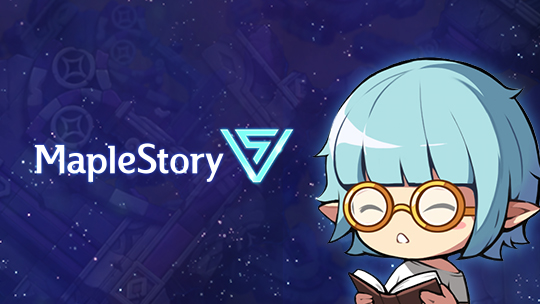 Design A Chair For MapleStory
This chair should be V themed. Use plenty of neon, blue, and other high-tech futuristic things.
A Physical Description (Artwork is HIGHLY encouraged!
Tell us: How do you get this equipment? What's the story? How does it fit in Maple World?
Also list anything else you can think of! Use your imagination to both tell us and show us what makes your chair awesome and unique!
Submit your very own V-themed chair that you would like to see your Maple hero sitting on for a chance to win some MaplePoints. The winning design might even get added to the game!
Rules And Judging Criteria
Post your submission in this forum thread before the end of the contest submission period, December 30th, 2016. Include the name of your MapleStory character and World with your entry.
Multiple submissions, plagiarism, and use of inappropriate content (in the opinions of the judges) shall be grounds for disqualification.
The full disclosure of the Official Rules for this contest can be found here: Official Rules
Judging Criteria:
Creativity and originality – 50%
Fit of the chair into the MapleStory universe – 30%
Anticipated entertainment value – 20%
Prizing
Ten winners will receive a hefty amount of MaplePoints!
The Grand Prize winner will have a chance to have their chair considered for creation and implementation by the development team for use in MapleStory, as well as receiving 200,000 MaplePoints!
The upper 4 winners will receive 100,000 MaplePoints!
The bottom 5 winners will receive 50,000 MaplePoints!
The contest runs from today to December 30th, 2016 at 11:59 PM Pacific Time.
This event makes our gamers could show off their creative side. Are you ready to design your own work?
Posted on November 25, 2016
Yesterday, Maplestory official announced a big event for the upcoming 5th Job Advancement. Join the V Registration Event to receive your free 5th Job Power Pack!
Visit the MapleStory V Update Microsite and sign up for the event before December 11, 2016! Then log in to MapleStory after the game update on December 15, but before midnight on January 4, to receive a Free 5th Job Power Pack that contains the following items!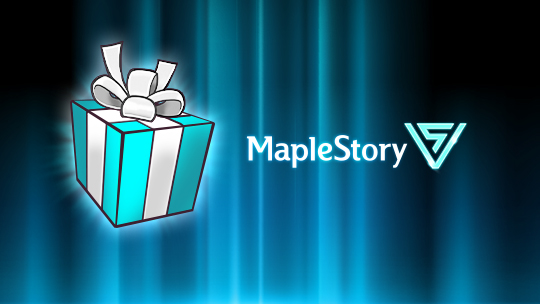 Shining Star Chair: (Tradeable within account.) Sit on this special chair to see beautiful shining stars! This chair is permanent.
V Coin (x50): (Untradeable.) These coins can be used to purchase items from the V Coin Shop event.
Onyx Apple (x3): (Tradeable within account. 30-day duration.) Use this item to recover 90% of your MaxHP and MaxMP, receive Weapon ATT +100, receive Magic ATT +100, and receive Defense +20 for 10 minutes. It is consumed upon use.
Buff Freezer (x3): (Tradeable within account. 90-day duration.) This item allows you to keep the buffs you had if your character dies. It is consumed upon use.
Safety Charm (x5): (Tradeable within account. 90-day duration.) This item prevents you from losing EXP points if your character dies, and restores 30% of your HP and MP once you are revived. It is consumed upon use.
Respawn Token (x5): (Tradeable within account. 90-day duration.) This item lets you respawn in the same map in which your character died. It is consumed upon use.
3x EXP Coupon (x3): (Tradeable within account. 7-day duration.) Double-click this coupon to receive a 3x EXP buff. It is consumed upon use.
How to Collect Your Free 5th Job Power Pack?
Log in to MapleStory on any world and click the gift-box notifier on the left-side of the game window to collect your items! Only one character per account may receive these items, so be sure you are on the character you want to receive these items.
The long-awaited 5th Job Advancement update brings powerful skills, elite equips, and more. Get ready for the MapleStory update of the decade by registering for the event to earn a free exclusive gift pack full of useful items!
Note: Limit 1 gift pack per event-registered account. Only available to accounts in good standing that have a Level 31 character or higher. Gift package will be distributed to all confirmed eligible registrants approximately 1 week after end of log-in period.
More information on the V update, head on over to the Maplestoryer News page. Don't forget to check out the rest of our Maplestory articles and Maplestory 2 Mesos Guide on Maplestoryer!
Posted on November 19, 2016
After nearly a decade wait, Maplestory finally releases its class-wide 5th Job Advancement update.
Come December 15, Nexon will be releasing the "V" update — or as they put it, the game's "largest update in nearly a decade."
The title V is in honor of the fact that update will introduce the game's fifth job advancement. This advancement is class-wide and will empowers players to boost beyond their limitations to reach maximum potential and become a hero of Maple legend with new abilities, equipment and high-end content.
Players will need to be on top of their game too, as there will be whole new areas for high level characters to explore. The update also includes three new areas, each with unique strings, and an all new boss named Lucid: Master of the Nightmares, which Nexon is billing as the "most difficult boss in Maple history".
Players will also be able to participate in MapleStory's limited-time training program starting on the 30th of November, which offers numerous advantages:
Mega Burning Project: New characters get a 2-for-1 level boost up to level 130 and helpful gifts along the way.
Breakthrough V Event: Once a character reaches level 140, he will continue to receive prizes for each tenth level reached. The ultimate prize awaits at level 200, allowing players to get the experience they need to get the fifth job.
Nexon has announced that 5th job will start in GMS November 30th!
The 5th Job Key Features that are coming:
New power skills for each class
Damage cap removed
New matrix system to buff and combine skills for more character customization
Large new 200+ areas
Lower Exp requirement to get to level 200
New user interface
More news about the upcoming V update should be made available very soon. Be sure to stay tuned for more Maplestory updates and even the maplestory 2 mesos promotion at Maplestoryer.com.